Having no art background and having not ever gone to art galleries or spent time looking at art, I'm probably not the target audience for this book.
But then again, maybe I'm exactly the target audience, because I found this book absolutely fascinating.
Filled with some pictures that I'd seen before and a lot I'd never come across, this book opened my eyes to the deeper meanings behind the canvas.
Each picture comes alongside a blurb explaining what we see and a deeper explanation of the meaning behind some of the elements of the painting. Things that I'd never consider, like why a particular painting may be light in one area and dark in another and what significance that might have.
"It is a supremely beautiful picture, where light and shade in themselves are used to tell a story; the darkness, the shadow, is passing away to the upper right and light is coming in, flooding over Jesus and calling him back to the warmth of the world. "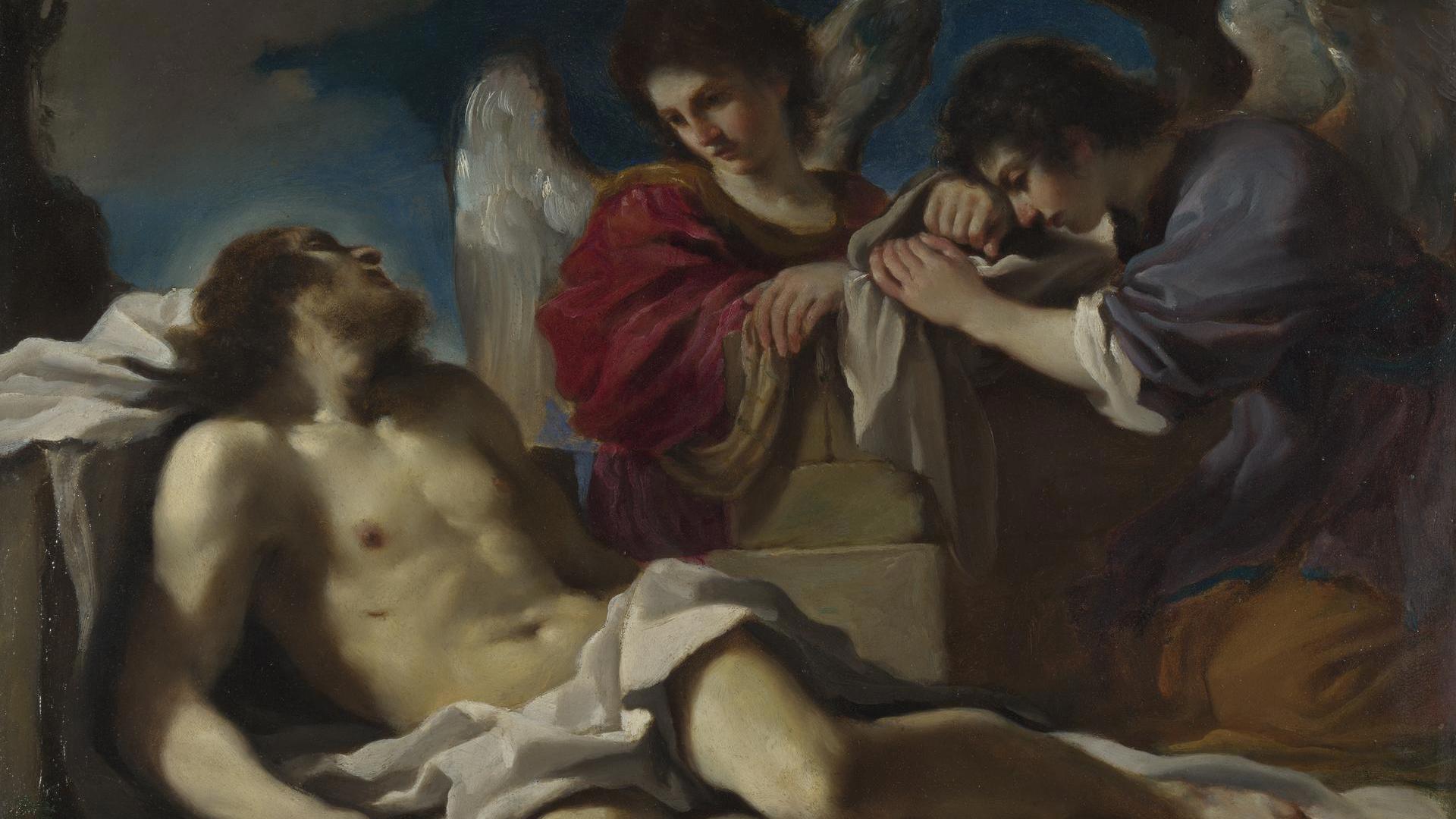 I guess these might be things that other people would just see and understand, but for an art newbie like me, there were some real lightbulb moments.
As I said before, some of the paintings in the book I had definitely seen in the past, but some of them were completely new to me. All of them however had something to say.
I think the only dampener on my experience was the fact that because I'm reading this as an advanced copy from NetGalley, it's in ebook format and this book doesn't really lend itself well to an ebook – the pictures were really small so I had to keep Googling them on my phone to appreciate them properly – I'd definitely recommend choosing a physical copy over digital.
I think this would be the perfect book to read over lent, taking a picture each day and allowing yourself time to just sit and appreciate the details, before allowing Sister Wendy's beautiful words to complete that picture for you and praying over the things that you can see.
What better way to lead up to Easter Sunday than to appreciate how different artists have interpreted the events of Holy Week and Easter, and have those paintings explained to you with such passion and depth of knowledge.
96
pages. Published in:
2021
Read in
E-Book
on
11th-13th January 2021